Wetlands Bar & Restaurant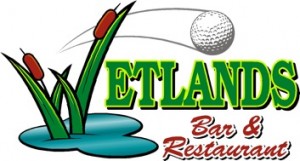 Last Weekend for July Dinner Specials!
The Wetlands will be open for Dinners Thursday-Saturday, July 29-31, from 4-8pm.
Please click the link below to view this weekend's menu (subject to change).
This is the last weekend for our July Dinner Specials! The Wetlands will only be open on Thursday and Friday next weekend, August 5 & 6, serving our regular lunch menu. We will be closed on Saturday and Sunday, August 7 & 8.
To place a takeout order, please call the Wetlands (215-541-0161 Ext. 2).
The Wetlands is now open daily at 12:00 noon.
We look forward to seeing you!
Hours
Open Daily from 12-8pm
Dinners served Thursday-Saturday from 4-8pm
The Wetlands specializes in Bridal and Baby Showers, Funeral Luncheons, Birthday Parties and Holiday Dinners.
All of the below menu options can be served buffet style with carving stations or as plated meals served table side. The dining room can accommodate groups of 25-70 people. It will be closed for your private function. The golf pavilion is also available for groups up to 200 people for a "picnic style" function. Our Deck is perfect for a casual outdoor family or friends get together.
Please review all of our options and then call Sheila 215-541-0161 for specific pricing on your customized menu.