Wetlands Bar & Restaurant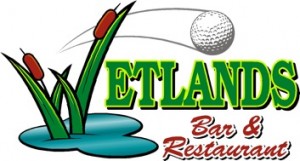 DINNER SPECIALS!
December Dinner Menu
The Wetlands' new December Dinner Specials will be served beginning Thursday, December 5th. Please click the link below to view this month's menu (Prices Subject to Change). Dinners are served Thursdays from 5-8 pm and Friday-Saturday from 5-9 pm.
The Chef's Special for December 12-14 is a Benedict Burger (4 oz burger with Lettuce, Tomato, Canadian bacon, Swiss cheese and Bearnaise sauce) with chips and a pickle for $7!
The Wetlands' Holiday Bread & Butter Gift Bags
You're going to have plenty on your plate to get ready for this Holiday season, so let the Wetlands do your holiday baking for you!!! Our new Holiday Bread and Butter Gift Bags are perfect for your Christmas parties and family dinners during this wonderful season!
Each bag features your choice of two Holiday breads baked-to-order fresh in the Wetlands' kitchen, as well as two 5 ounce jars of Bauman's fruit butters in your choice of flavor.
Available breads include… Glazed Apple Cinnamon, Cinnamon Crumb, Banana, Banana Nut, Banana Nut Chocolate Chip, Poppy, Pumpkin Spice, Double Chocolate, Cranberry Orange
Available butters include… Apple, Apricot, Cherry, Cranberry Pear, Honey Peach, Peach, Pear, Plum, Pumpkin, Strawberry, Strawberry Raspberry, Strawberry Rhubarb
Each Gift Bag, which again includes your choice of 2 breads and 2 butters is $22 (Additional Butters are $4 each), and will be available for pickup as soon as 2 days following your order. Please stop in or call the Wetlands (215-541-0161, choose option #2 for the Wetlands) to place your order. The last day for ordering is Sunday, December 22nd and the latest you can pickup your orders is Tuesday, December 24th at 12:00 noon. Please indicate your desired pickup date when you place your order.
Also, don't forget that Macoby Run Gift Cards and Wetlands Gift Certificates are available in any denomination and make a great Holiday gift for the special golfers and food lovers in your family!
Happy Holidays from your friends at Macoby Run and The Wetlands!!!
Wetlands Hours!
The Wetlands is now operating under Fall hours, which are as follows (Updated Nov 10, 2019):
Sun-Weds 7am -5pm
Thurs 7am – 8pm
Fri-Sat 7am – 9pm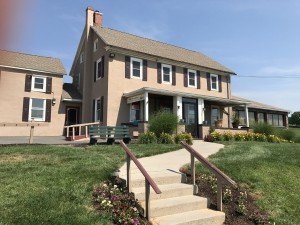 New Wetlands Menus!!!
The Wetlands has brand new Breakfast and Lunch menus that are now being served! All of your classic favorites are still there, and we've added some fun new items as well! For breakfast, try our new Gardener omelet (Black olives, avocado, onions, peppers, mushrooms and tomatoes), Avocado Toast or you can Build Your Own Breakfast Wrap!
Then for lunch, try one of our new burgers like the Western Burger (Cheddar cheese, BBQ sauce, bacon and onion rings) or the Hawaiian Burger (smoked ham, BBQ sauce and a pineapple slice). You can also now Build Your Own Burger, Cheesesteak or Chicken Sandwich! We have also added Wraps to our lunch menu, including Chicken Caesar, Buffalo Chicken and Smoked Turkey! Be sure to come on out to try all of our new menu items! Click the links below to view the new Breakfast and Lunch menus.
New Wetlands Breakfast Menu (updated May 2019)
New Wetlands Lunch Menu (Updated May 2019)
Catering
The Wetlands specializes in Bridal and Baby Showers, Funeral Luncheons, Birthday Parties and Holiday Dinners.
All of the below menu options can be served buffet style with carving stations or as plated meals served tableside. The dining room can accommodate groups of 25-70 people. It will be closed for your private function. The golf pavilion is also available for groups up to 200 people for a "picnic style" function. Our Deck is perfect for a casual outdoor family or friends get together.
Please review all of our options and then call Sheila 215-541-0161 for specific pricing on your customized menu.